Welcome to the new quarterly online SCLSF Newsletter!
New Electronic Newsletter Format Implemented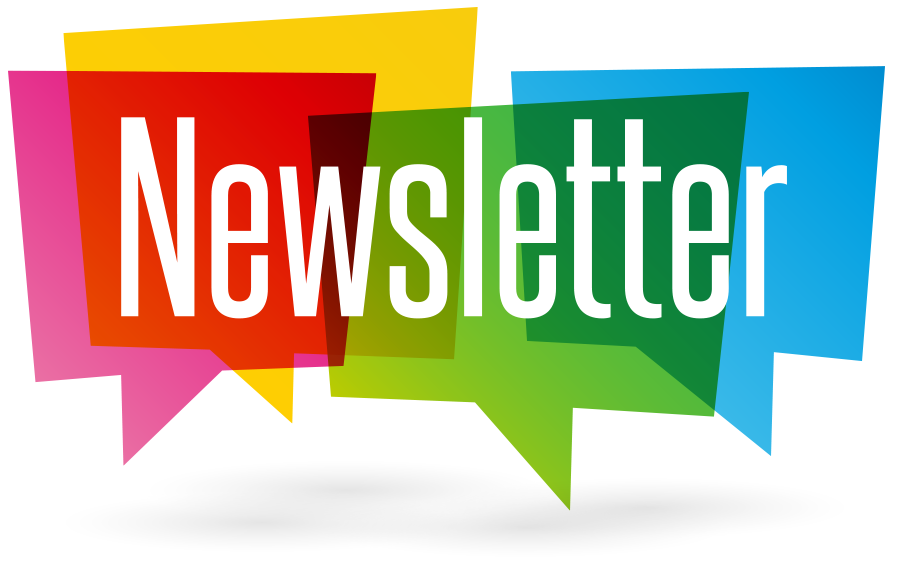 Since the summer of 2008 the South Central Library System (SCLS) Foundation has published a twice-yearly newsletter that has been mailed to all donors, and to trustees of libraries with funds invested in the Foundation. This issue of the newsletter marks the move to an electronic format.
The newsletter will live on these new web pages, (www.sclsfoundation.org/news) and we'll send email announcements of new issues to any individuals who have provided their email addresses.
"Communicating news about the SCLS Foundation is vital to our mission of raising money in support of public libraries," said Theresa Walske, foundation board president. "Our transition away from a print newsletter will save on printing and postage cost, and will allow us to provide more timely information to donors and member libraries."
The plan is to publish four newsletters per year, each shortly after the quarterly Foundation Board meeting. If you haven't already provided your email address to the Foundation, but you would like to receive notices when the newsletter is published, please complete the form at https://bit.ly/SCLS_Foundation.
Reflect On The Role 'Your Library' Plays In Your Life
Yesterday I walked to my library and picked up a book on calligraphy. I had taken a class online and wanted to continue learning. My library is practicing no contact pick up so I called to make a reservation. A friendly and familiar voice answered the phone, we caught up, and I made an appointment to retrieve the book.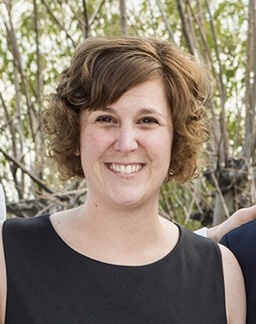 How do you refer to the library in your community? How is the library integrated into your life? How do others in your community use the library? When I talk about the library near me I refer to it as "my library." My library is where I check out cookbooks for new recipe inspirations, travel books to make plans, craft books to learn a new skill, new authors or book series, and books to learn more about history and current events. My library is where I took a genealogy lecture, joined a book group, learned my voting location, and met representatives from the Wisconsin Department of Transportation to review the proposal to maintain a road.
I am grateful for my library, especially now, because these past few months have been a challenge. "My library," the Deerfield Public Library, has been amazing as we all navigate the current times.
"My library" extends beyond my immediate community. It also includes the individuals who plan, create, and maintain the technology to allow the system to churn, the individuals who help plan for serving library patrons, the individuals who plan to safely share materials throughout the system, the individuals who transport the materials, the library boards, and Friends of the Library. This work to maintain the library system is valuable, important, and appreciated.
I encourage you to reflect on the role "your library" plays in your life and the life of your community. I ask you to do two things. First, remind "your library" how important it is to you. You could make a call, drop a note, or send a card. Second, join me in making a financial donation to the South Central Library System Foundation to support the library system for years to come. You may do this online or through the mail.
Virtual Fundraising Effort Underway
Cornerstone Award Reception, Library Awards Cancelled in 2020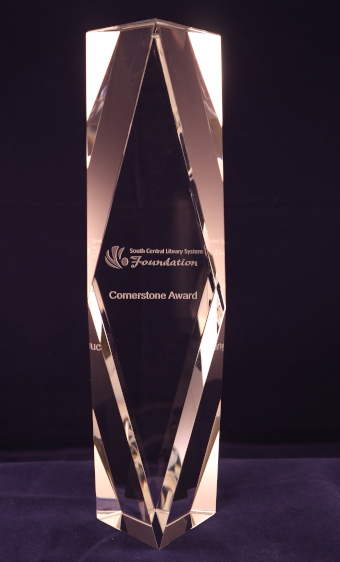 Celebrating the efforts of individuals who support public libraries is central to the mission of the South Central Library System Foundation, and for the past 11 years we have done that through the presentation of the annual Cornerstone Award and special library awards.
The year 2020 has wrought many changes, one of which is the cancellation of the annual Cornerstone Award Reception. As result of this decision, the SCLS Foundation will not be selecting a Cornerstone Award recipient in 2020, and it will not present the four library awards: Super Awesome Library Award, Program Wizard Award, Giddy Up Partner Award, or the Outstanding Library Volunteer Award.
In place of the annual fundraising reception, the SCLS Foundation Board will embark on a virtual fundraising project to solicit donations to help support public libraries.
In the past few years, the Foundation has purchased OverDrive (ebook and audiobook) titles, Lego Mindstorm robotics kits (to teach computer programming), supported a system-wide Social Services Symposium, and has purchased equipment to help libraries digitize historical materials. In the next few months Foundation funds will be used to create cooking and baking maker kits that libraries can borrow for demonstration programs (virtual or in-person), and will fund a November workshop about recruitment and hiring for inclusion and diversity. The Foundation will also fund the purchase of more OverDrive ebooks and audiobooks (see article below).
"These are just some of the ways the SCLS Foundation is supporting the important work that libraries do every day," said Theresa Walske, foundation board president. "As we navigate through the challenges presented in 2020, please consider making what contributions you can to the SCLS Foundation."
Foundation Funds Will Purchase Cooking & Baking Kits
Working in conjunction with the Library Innovation Subcommittee, SCLS staff members are in the process of identifying and purchasing items for a cooking kit and a baking kit, both of which will be available for use by member libraries to conduct demonstration programs.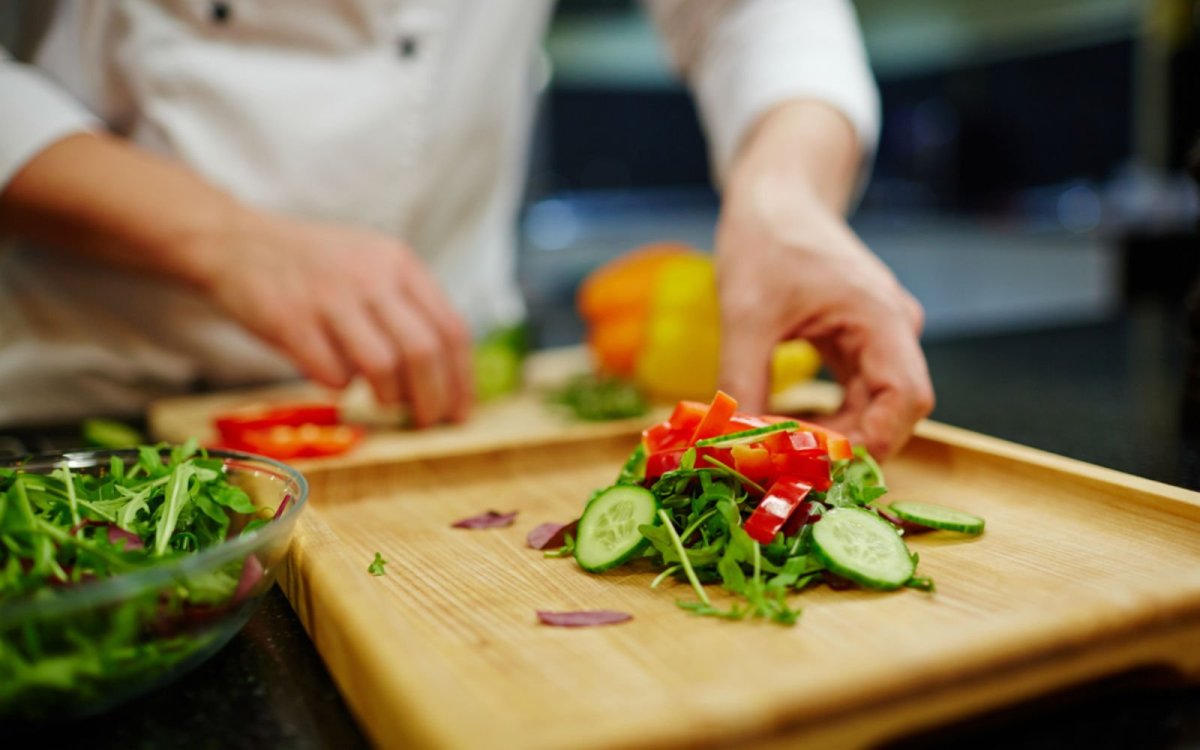 "Cooking and baking are of interest to many people, especially now in this time of home quarantine and travel limitations," said Theresa Walske, foundation board president. "The SCLS Foundation Board has allocated $600 that will used to purchase equipment libraries can borrow to do demonstration programs both virtually and in-person."
The cooking kit will include a portable induction cooktop, pots, pans, mixing bowls, spoons, measuring spoons & cups, and other items necessary to demonstrate cooking.
The baking kit will include a countertop convection oven, cake pans, muffin pans, cookie sheets, mixing bowls, spoons, measuring spoons & cups, cooling racks, cake/cookie decorating tools, hotpads, and other items necessary to demonstrate baking.
In addition to these new kits, the SCLS Foundation will provide $1,678 for a workshop about recruitment and hiring for inclusion and diversity that will be held after the November All Directors Meeting. SCLS Continuing Education funds will be used to fund a second presentation of that workshop so more library staff can attend.
The remaining $1,517 in Foundation funds available this year will be used to purchase ebook and audiobook titles for the SCLS OverDrive Advantage collection, which is available to customers with a SCLS library card.
Foundation Fund Performance
As of July 10, 2020, the fund balance was $2,198,094. The gross return since inception on Dec. 1, 2012, is 7.25%.
For more information about investing with the Foundation, please contact Martha Van Pelt, SCLS Director, at (608) 246-7975 or mvanpelt@scls.info.
Foundation Contributors
These people have donated to the SCLS Foundation since March 10, 2020. The category in which each is listed represents their total Foundation contribution to date.
Stewards – $4,999 - $1,000
Bob Blitzke & Jane Grogan
Patron – $499 - $250
Theresa Walske