Traveling in Books
by Theresa Walske, President
SCLS Foundation Board
Image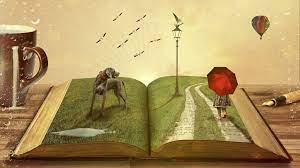 Books allow us to be in two places at once. This summer our niece stayed with us. One Wednesday night before Concerts on the Square, we each read a book on the Capitol lawn. In a crowd of people, she visited Hogwarts and I found my way to Europe. Magic!
Libraries open their doors and offer this magic to each of us. What a gift. Where will you choose to go in a book this summer? While summer seems to be moving fast, it is not over yet. There is still time to stop by your local library this summer. Your adventure awaits.
The Fall will bring the Cornerstone Event. This event is an opportunity for the community to pause, reflect, and make a financial contribution to the South Central Library System. The dollars you contribute stay in our community and invest in the future of the library system. I invite you to join me in sharing gratitude and appreciation for the magic of libraries by making a donation to South Central Library System. You may make a contribution online or through the mail.
Resources in Monona Public Library


by Radha Sijapati
Vice President, SCLS Foundation Board
Image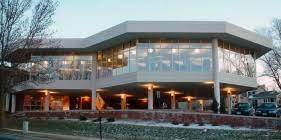 The library has always been my go-to place for knowledge, information, and ideas about anything I could dream of. I grew up in a multi-generational household with my grandmother, parents, and five siblings. With nine people in our home, it was nearly impossible to find a quiet room where I could focus and study without interruptions. I often sought refuge at the library to study and do homework. As an adult, the library continues to be a valuable space for me, and I am so fortunate that my local library is Monona Public Library. It has allowed me to learn and grow all while appreciating the view of beautiful view of Winnequah park! The library has adapted to changing time technology and has updated its resources and services to meet the need of the modern-day patrons. I have always come to appreciate the many resources you can find here that go beyond books. Here are some examples!
Books: The library has numerous books and other publications. Some of them are available in large fonts, audio and eBooks. They can be easily searched for in LINKcat and sent to your library of choice for checkout if available at a different location.
Newspapers and magazines: The library have popular magazines and newspapers for people to come in and read. You can check out previous issues of magazines going back two years!
"You and Your Books" Form: If you are not sure what book to read next, you can fill out this form, and the library staff will compile a list of books based on the information you provided.
Computers and Internet: The library has 6 computers with internet access for public use. The library staff can even provide help with basic things like how to use a computer, access and use internet, check emails.
Workforce Development: The library staff can help creating resumes and cover letters, filling out job applications, and entering unemployment and disability claims if needed. .
Board games, video games, math kits and memory kits: These are readily available for check out.
DVDs, Bluerays and Streaming services: Movies are available to check out in these formats. The streaming service is available through Kanopy, where you can download and watch movies on your personal device.
Reading programs, arts and crafts and STEM projects: The library offers story time for different groups. They also have arts and crafts, and projects around science, technology, engineering, and math.
Antiracism Community Read Program: The library offers books and community discourse around race and equity. There are three age-appropriate groups of children, teens and adults.
Environmental and sustainability programs: The library facilitates public engagement by offering programs, discussions, and demonstrations. Examples include the lakes, bees, compost bins, rain barrels, electric vehicles, gardening tools, lawn mowers, and snow blowers. It also offers local history programs for the community.
Meeting and study rooms: Rooms for large group meetings of 100 people or more can be reserved free of charge for non-profit organizations and for a nominal fee for private parties. Study rooms are available on a first come first serve basis for 2 hours and can be extended if still available after 2 hours.
Equipment checkout: Monona Public Library has equipment such as projectors, headphones, and watt meters that can be checked out.
Technology Tutoring: The library provides space for its volunteers to teach anyone needing help using their phone, tablet, computer and other devices.
Tax forms: During tax season, the Monona Public Library makes all the tax forms available. If someone needs a form that is not readily available, it will print it free of charge.
World language kits: The library has seven different language kits for checkout.
ePrinting: Wireless printing in the library is available from your laptop or mobile devices for a minimal charge.
1000 books before kindergarten: The library is a partner of this national initiative and has the books for check out.
Consumer Reports: They are available for the members in the library workstation with the library card.
Online Resources: The library offers several online services and resources to its members. It can also connect you to other online resources.
In conclusion, when I need books, printing or anything in between, I check with Monona Public Library before going to a store or some other places. It might just have what I need and save me time, and money. When you need something, you might want to check with your local library and they might have just what you need!
Foundation Fund Performance
As of July 1, 2022, the fund balance was $5,408,446.97, of which $255,741.87 was held on behalf of the Foundation. 
The gross return since inception on Dec. 1, 2012, is 6.36% and the one-year return was -14.00%.
For more information about investing with the Foundation, please contact Martha Van Pelt, SCLS Director, at (608) 246-7975 or mvanpelt [at] scls.info.
Foundation Contributors
These people have donated to the SCLS Foundation since April 1, 2022 thru July 5, 2022. The category in which each is listed represents their total Foundation contribution to date.
Legacy -- $10,000 +

Benefactor – $9,999 - $5,000

Steward – $4,999 - $1,000


Bob Blitzke & Jane Grogan
Anne Iwata
Janet Kindschi
Theresa Walske

Advocate – $999 - $500




Andy's Heating and Cooling

Patron – $499 - $250

Friend – $249 - $100

Supporter – $99 - $50




Susan Barthel

Sponsor – $49 - $1