Cornerstone Reception Scheduled for October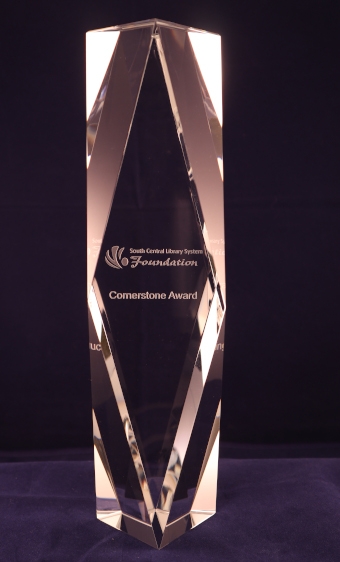 The Cornerstone Award is given annually to an individual or individuals who have had a significant and long-term impact on enhancing public libraries in South Central Wisconsin and represent the values and mission of the South Central Library System Foundation.
It has been a crazy past 12 months. Trying to keep libraries open and pivoting to provide services to folks locked down at home has been the challenge of a lifetime. The staff at all SCLS libraries and at the South Central Library System have been working tirelessly to be a haven in the pandemic storm. The South Central Library System Foundation wants to recognize this work and the efforts of the librarians. 
This year we intend to honor all the people working in the South Central Library System. We have reserved space that has inside and outside seating to allow for an in-person event in October. More information will be available later.
Visit the awards page for more information about past award recipients.
Foundation Funds Support OverDrive & Library Programming
Ever since the South Central Library System (SCLS) Foundation fund reached the donation milestone of $100,000, annual donations have been allocated to fund special projects that benefit all SCLS member libraries. One of the first such projects was annual investment in OverDrive eBook and audiobook titles, a practice that occurred for several years. Those annual funds were later diverted to other projects, but during the 2020 COVID-19 pandemic the Foundation Board again directed some of the donations toward OverDrive Advantage purchases.
"Gifts that support SCLS OverDrive Advantage directly affect local eBook and audiobook users of Wisconsin's Digital Library by providing extra copies of the most popular, high-demand titles and authors," said Molly Warren, Library Collection Manager at Madison Public Library. 
Wisconsin residents checked out close to 7 million eResources from Wisconsin's Digital Library in 2020. "During a time of unprecedented use and demand, average wait times for SCLS patrons in Wisconsin's Digital Library decreased by almost seven days thanks to gifts to the Advantage fund," Warren said.
You can track real-time OverDrive usage through a new data dashboard.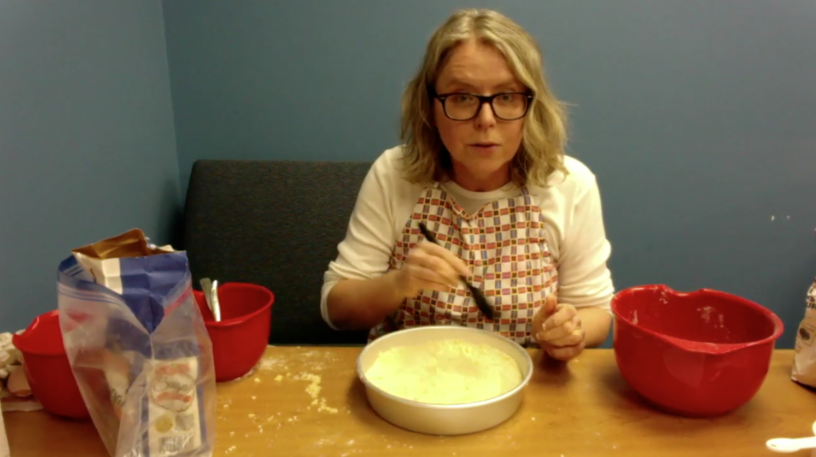 Another type of project that has received Foundation support over the years are equipment kits that support library programming efforts. Working upon recommendations from the Library Innovation Subcommittee, in 2020 the Foundation Board directed funds to the purchase of separate Cooking and Baking Kits. The goal was to provide resources that libraries could use for virtual programming, and to this end the kits included an iPad mini for streaming or recording programs, a tripod, lights, extension cords & surge protectors, and all the basic tools needed to do cooking and baking programs. The cooking kit includes two induction cooktops, pots and pans, bowls, spoons, and measuring cups and spoons. The baking kit includes a countertop oven/air fryer, baking sheets and muffin tins, bowls, spoons, and hot pads.
"The baking kit was very easy to use," said Tanja Seely (pictured), a staff member at Reedsburg Public Library. "The oven was surprisingly lightweight and easy to move around, and extension cords were readily available. It heats up fast and bakes evenly, cools down fast after use, and is really a great oven to work with in a kit that has to be unpacked and then put back together in a short amount of time." She said the large offering of measuring cups and spoons was helpful, and every utensil you can think of is included.
"I didn't use everything that was in the kit, but the things I needed were all in there," Tanja said. "Easy to unpack and easy to put back together. It's a great initiative and I highly recommend it. Thank you!"
Tanja's demonstration was part of Reedsburg Public Library's Multilingual Monday, which took place on Feb. 8 at 6:00 p.m. She made Boterkoek, which is a Dutch "butter cake." An online description says it's a treat that is not really a cake, but it's not quite a cookie either. You can get a recipe at the Multilingual Monday link above.
Time to Voice Support for Libraries
by Theresa Walske, President
SCLS Foundation Board
Thank you for your financial contributions to the Campaign to Enhance Public Libraries. The South Central Library System Foundation Board and I would like to acknowledge your important investment to our community and your commitment to the future of libraries. Thank you!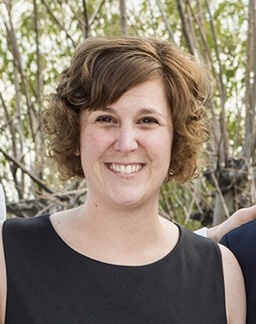 We have turned the calendar to a new year. A new year brings optimism for new opportunities and adventures. I would like to share three opportunities to support South Central Library System Foundation in February.
First, Wisconsin Library Legislative Day was Feb. 16-18. Even if you didn't formally participate, you are invited to dedicate time to email, write, or call your State and Federal representatives. Share your story of the importance of libraries and remind your representatives about the importance of funding libraries. 
Second, email, drop a note, or call your local library to say thank you. Although we have turned the page on the calendar, the public health emergency continues. The librarians, staff, library boards, and South Central Library System staff continue to work for you and me to maintain our libraries and services. My opportunity to reserve books and reference materials and utilize curbside pick-up takes a team of individuals in the South Central Library System. I am grateful for their kindness, professionalism and dedication. You are invited to share a kind word.
Finally, continue to donate financially. Did you know donations may be set up as monthly auto-payments online? Consider making an on-going monthly donation to the South Central Library System Foundation. Check out this opportunity on the South Central Library System Foundation web page. A little every month will add up to a larger contribution at the end of the year.
Foundation Fund Performance
As of Dec. 31, 2020, the fund balance was $3,650,719, of which $274,184 is held on behalf of the foundation and the remainder for libraries. 
The gross return since inception on Dec. 1, 2012, is 8.67% and the one-year return for 2020 was 9.38%.
For more information about investing with the Foundation, please contact Martha Van Pelt, SCLS Director, at (608) 246-7975 or mvanpelt@scls.info.
Foundation Contributors
These people have donated to the SCLS Foundation since Nov. 25, 2020. The category in which each is listed represents their total Foundation contribution to date.
Legacy -- $10,000+
Phyllis Davis
Denise Marino & Herb Paaren
Benefactor -- $9,999 - $5,000
Delta Properties
Peter & Ann Hamon
Steward – $4,999 - $1,000
Bob Blitzke & Jane Grogan
Claire Rynders
Charles & Christine Wellington
Advocate – $999 - $500
Nancy Long
Theresa Walske
Kristi & Roger Williams
Tamaki & Kuang Wu (Oriental Shop)
Sharon Zindars
Patron – $499 - $250
Krishna & Radha Sijapati
Friend -- $249 - $100
Anonymous
Nancy Foth
Axel Junker
Peter Sobol
Supporter – $50 - $99
Linda & Robert Bruun
Sponsor – $49 - $1
Anonymous
Susan Barthel
Susan Edgington
Neil Ruppert