Foundation Support of Maker Kits Has Impact
Over the past five years the South Central Library System (SCLS) Foundation has allocated annual funds to support projects that benefit all SCLS member libraries. One particular use of those funds has been to purchase "maker kits" that libraries can borrow for programs and project implementation.
Two particular projects were the purchase of:
Lego Mindstorms kits that allow libraries to conduct programs about computer programming; and
Equipment like document scanners, hard drives, and analog to digital audio & video devices to support library projects to digitize local historical materials, which are then uploaded to CONTENTdm.
Here are some examples of how the expenditure of these Foundation funds has benefitted public libraries.
Lego Mindstorms
As a Teen Librarian at Madison Public Library, Robin Amado works with the middle and high schools in her neighborhood to build relationships with staff and students and connect the Madison Public Library and SCLS resources to curriculum.
"In one of the first meetings with the Adolescent Guides (teachers) from Isthmus Montessori," Amado said, "I shared a list of possible ways I could collaborate with staff. One of the resources the teachers were interested in were the SCLS Lego Mindstorms kits for STEM exploration."
Around the same time, the UW-Madison Engineers Without Borders Chapter had reached out to Youth Services, offering college students as volunteers for library programming around Science, Technology, Engineering & Mathematics (STEM). Amado said this was a natural collaboration, so she invited Tyler, the Student Outreach Coordinator for Engineers with Borders, to a planning meeting at Isthmus Montessori. 
"A really rich experience followed," Amado said. "A week before the Lego Mindstorms kits were used, I dropped off a stack of books about Lego Mindstorms design and ideas so students could look at some models to generate some understanding and knowledge." Tyler became a guest speaker for the students, explaining what engineers do and what it was like to be a college student studying engineering.
Following that, Amado introduced the Lego Mindstorms kit and her goal: create a Mindstorms robot and have it complete a task, like catapult a piece of paper, move objects around, or pick up objects. In the first two-hour session, students worked in groups to create the robot and began to learn how the robot operated. In the second two-hour session the following day, students adapted their robot to do more complex tasks based on what they were learning inside the EV3 software program.
"Students not only worked collaboratively in groups," Amado said, "but college students from Engineers Without Borders coached groups in designing and testing out the robots.
"It was really amazing to see how the opportunity to try out the Lego Mindstorms kit turned into a hands-on, multi-institution learning experience."
Digitization Projects
SCLS Foundation funds have been used to purchase equipment for libraries to implement local history digitization projects. Funds have also been used to purchase external hard drives that libraries use to back up their digitized local history materials.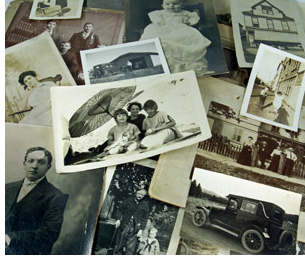 Libraries with projects underway are provided with three external drives so that their materials are saved following an archival best practice of having materials saved on more than one device. In addition, SCLS Foundation funds have been used to set up local history collections for libraries in the Recollection Wisconsin website (recollectionwisconsin.org). By being added to Recollection Wisconsin, the libraries' materials are also made available through the Digital Public Library of America website (DPLA). 
"Because the Foundation provided the funds to make these services available, libraries are able to undertake local history digitization projects without having to worry about some of the financial costs of doing projects," said Tamara Ramski, SCLS Digitization Specialist. "Materials of local historical or cultural importance are being preserved while the digitized versions are being made more discoverable and accessible by being online."
Since 2018, more than 46,000 items from SCLS member libraries have been added to the Recollection Wisconsin website and those items have been viewed more than 242,000 times. Both the number of items available on Recollection Wisconsin and the items views are rapidly growing.
"The digitization equipment provided by the SCLS Foundation has allowed us to do something meaningful with the many boxes of local history materials we have stored away," said Kara Coffman, an employee at the Ruth Culver Community Library in Prairie du Sac. "I've made use of the cassette converter, the flatbed scanner, and the Indus scanner, all of which allowed us to preserve a collection of oral history interviews, photos, and newspaper clippings. Because we were able to digitize this collection, our patrons could access it online, and some patrons were delighted to find interviews and photos of their deceased relatives. It's been rewarding to offer patrons access to materials that are so personally meaningful."
Coffman said the library is also scanning a large number of other local history materials, many of which are from the late 19th and early 20th century. "They are brittle and fading, so it's necessary to digitize them," Coffman said. "The high quality scans made with SCLS equipment make their preservation possible and allow us to save some very unique and fascinating relics of Sauk Prairie history."
Financial Support Benefits All Libraries
by Theresa Walske, President
SCLS Foundation Board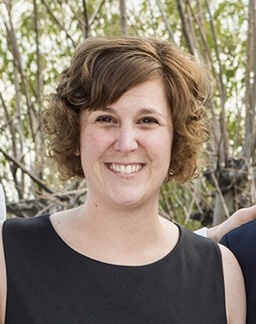 Financial contributions to our South Central Library System are a direct investment in you, your family, and your community today and in the future. The Campaign to Enhance Public Libraries is an opportunity for us to support our library system.
I am truly grateful for the South Central Library System and the resources it shares with me, my family, and community.
The public health emergency has allowed the South Central Library System's innovation and perseverance to shine. Despite the obstacles presented by the public health emergency, our libraries continued to share hope. We traveled to new places by continuing to check out books. We found company and companionship when library staff spent extra time on the phone visiting. We went on adventures and gained new talents by checking out reference materials. We found enjoyment by checking out movies and music. We participated in democracy by voting at many libraries. We participated in school and medical appointments because the library Wi-Fi reached the parking lot. We moved forward because we were able to schedule time to use the computer and internet to search for jobs, look for needed resources, and connect with family and friends.
This support to our community has not been easy. It took a team of our dedicated librarians, library staff, library boards, and experts at the South Central Library System office to monitor health guidance, plan, and pivot when new information was learned about the public health emergency.
Join me in sharing gratitude and appreciation by investing in our South Central Library System by making a financial donation to the South Central Library System Foundation. You may make a contribution online or through the mail.
Foundation Fund Performance
As of Oct. 7, 2020, the fund balance was $2,921,708. The gross return since inception on Dec. 1, 2012, is 7.66%.
For more information about investing with the Foundation, please contact Martha Van Pelt, SCLS Director, at (608) 246-7975 or mvanpelt@scls.info.
Foundation Contributors
These people have donated to the SCLS Foundation since July 31-Nov. 11, 2020. The category in which each is listed represents their total Foundation contribution to date.
Steward – $4,999 - $1,000
Bob Blitzke & Jane Grogan
Lauren Blough
Mark Miller
Janet Pugh
Martha Van Pelt
Advocate – $999 - $500
Mark & Rebecca Ibach
David Odahl
Brinnan Shaffer
Theresa Walske
Patron – $499 - $250
Andy's Heating and Cooling
Robert Bocher & Mary O'Connor
James & Nancy Dast
Friend – $249 - $100
Terrance & Lindsay Hyland
Patricia Townsend
Supporter – $50 - $99
Jody & Christopher Albers
Natalie Massey
Sponsor – $49 - $1
Glennda Breandt (in memory of Elisa Quam)
Barbara Darcey (in memory of Elisa Quam)
Sara Gordon
Frank & Barbara Huntington