Cornerstone 2021: Save the Dates for Wisconsin Rapids & Monona!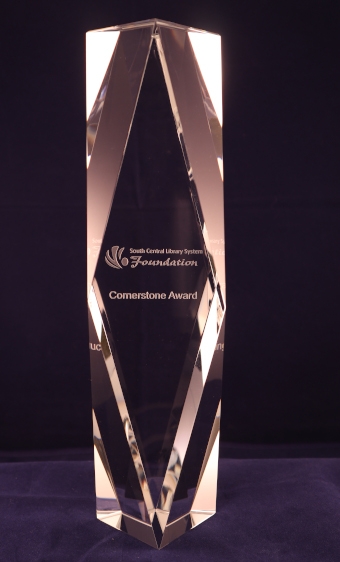 Typically, in the past, the South Central Library System (SCLS) Foundation Board has picked one or two individuals to honor as outstanding advocates for public libraries within SCLS. This year the board will honor all the library staff working within SCLS.
Trying to keep libraries open and pivoting to provide services to folks locked down at home has been the challenge of a lifetime. The staff at all SCLS libraries and at the South Central Library System have been working tirelessly, and it is time to recognize the herculean effort on everyone's part.
There will be two events to allow everyone access to a convenient location. Staff may attend one or both events at no charge.
Sept. 20, 2021
Bullseye Golf Club in Wisconsin Rapids
2800 Ridgewood Trail, overlooking the Wisconsin River
Early evening
Hors d'oeuvres and cash bar

 
Oct. 7, 2021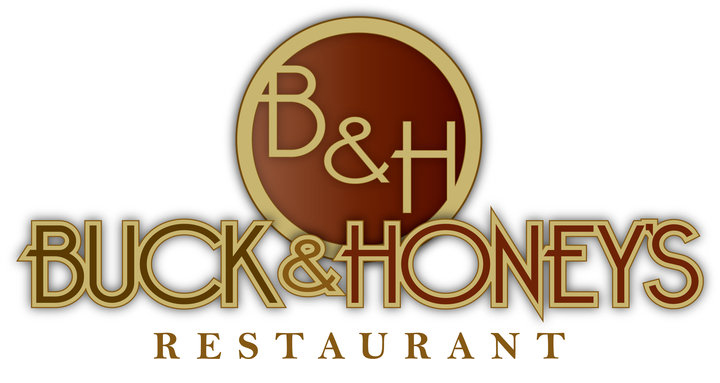 Buck and Honey's in Monona
800 W Broadway, Suite 300, overlooking the Yahara River
Early evening
Hors d'oeuvres and cash bar
Corporate sponsors for the 2021 Cornerstone Reception are Delta Properties, Envisionware, Hausmann-Johnson Insurance, OverDrive, PTFS LibLime, and St. John Properties. Visit the awards page for information about past award recipients.
More details about this year's Cornerstone receptions will be available later.
Deerfield Public Library Serves Community Through Pandemic
by Theresa Walske, President
SCLS Foundation Board
The pandemic may have required that we socially distance and re-envision how libraries serve patrons, but it did not steal the hearts of libraries and the community reliance on libraries. The South Central Library System Foundation Board wanted to acknowledge the perseverance of our libraries and highlight how they have shined this past year. I have the honor of sharing how my local library supported my community.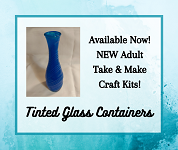 The Deerfield Public Library building may have been closed to patrons for much of the pandemic, but the librarians with their supportive, gracious, and kind attitudes were just a phone call away. The well-planned 2020 Summer Reading Program was an early fatality. The adult reading program, which centered around the 100-year anniversary of suffrage with events and guest speakers, was reimagined to be online. Despite the local disappointment from missing planned activities, planned speakers, and community comradery, patrons could still pick up historical information packets, engage in suggested readings, and submit information online.
In 2020, as we were all figuring out what to do in our homes, the library stepped up and offered family and adult make-and-take kits to inspire. This creativity lasted all year. The library decided to highlight the all-virtual Wisconsin Book Festival with a readers' challenge in October called BOOktober that tied into the authors and books featured in the festival, along with some homegrown reading lists.
As February 2021 was about to redefine the meaning of "cabin fever" the library came to the rescue with a Romance Reading Challenge. Programming for children and families were also reimagined, starting with the Mystery Monday video postings with a theme for children to enjoy and brought to you by one of the library's puppets (along with Miss Gail herself).
The library also held the first virtual Summer Library Program signup and goal setting, minus the usual performers, crafts, and challenges. Family and kid friendly take and make kits were also a highlight. Engagement was encouraged with several special window displays to highlight our collection and displayed some of craft projects. 
This has been a challenging year. Thank you to the Deerfield Public Library for sharing your dedication and commitment to your community during the public health emergency! You made our lives brighter. The flowers pictured above were a "Thank You!" from appreciative library patrons.
SCLS Foundation Donations Support All System Libraries
by Theresa Walske, President
SCLS Foundation Board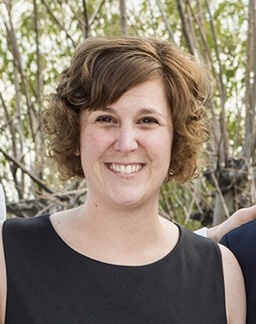 I returned the books I had checked out to my library this past weekend. I caught myself "window shopping" from the window display of books. I added some books to my reading list. Summer is coming. Time to reserve books from the library. I am so looking forward to spending a summer afternoon getting lost in a story or staying up too late to finish a book. Maybe this summer I will even read ahead on my Book club list and be ready for our discussions in the Fall. Have you chosen your books to reserve for the upcoming summer? 
How wonderful that you and I have the opportunity, located in our communities, to access books and resources to engage in lifelong learning, begin a new adventure, find a new recipe, or build new skills. South Central Library System (SCLS) is such a treasure! Therefore, I volunteer to support this institution.
The goal and honor of the Foundation is to raise funds for public libraries through our SCLS Community and to help money grow to support these libraries. Please join me. This can be done online from the Foundation website or through the mail. Consider making an ongoing monthly donation to the SCLS Foundation. Check out this opportunity on the South Central Library System Foundation web page.
Foundation Funds Continue Supporting Libraries
A primary mission of the South Central Library System (SCLS) Foundation is to raise and spend funds for the benefit of all system libraries. For 2021 the SCLS Foundation allocated $4,307.71 to be spent in support of projects that directly benefit SCLS member libraries.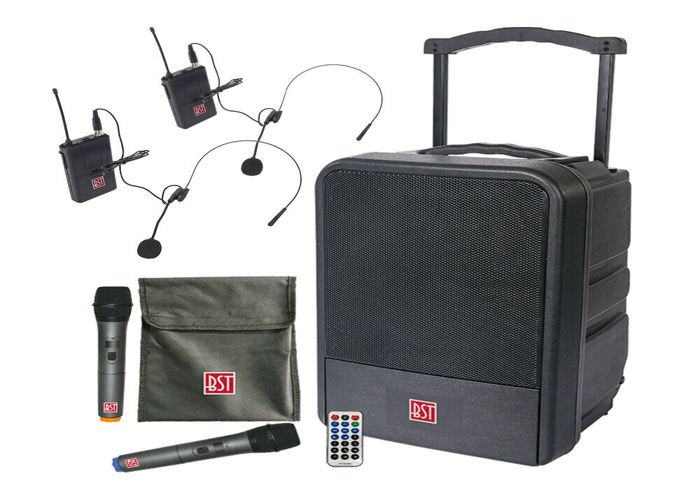 This year that money will be used for a variety of smaller projects. First, SCLS will purchase public address (PA) equipment for two mobile kits that libraries can borrow for public programs indoors and outdoors. The equipment has been ordered and we hope to have these kits in place before the beginning of the Summer Reading Program. Each kit will include three different portable PA units.
One in a wheeled case
One in a shoulder bag
One that features a belt clip
The second item of technology SCLS will purchase for loan to libraries is a new Cricut digital cutting tool to complement the Cameo Silhouette kit already available for loan to libraries. Like the Cameo units, it can be used to cut paper, fabric, plastic and light wood for various craft programs and projects.
SCLS will also purchase two new iPad Minis and tri-pod mounts, one each for use with the cooking and baking kits. SCLS had borrowed two iPad Minis from the Stop Motion Animation Kits, and these will be returned for their original purposes.
SCLS also plans to put a portion of the funds toward the purchase of earbuds with microphones that library staff can use when participating in virtual meetings and training sessions. SCLS will send out a survey to libraries to determine how many earbud units will be needed, and we will purchase as many as we can to fill those requests.
Finally, if there are any remaining 2021 funds, they will be directed toward the purchase of OverDrive Advantage titles to enhance the system-wide digital collection and help reduce hold times for library patrons.
Foundation Fund Performance
As of April 30, 2021, the fund balance was $4,112,100, of which $288,857 was held on behalf of the foundation and the remainder for libraries. 
The gross return since inception on Dec. 1, 2012, is 8.68% and the one-year return was 33.43%.
For more information about investing with the Foundation, please contact Martha Van Pelt, SCLS Director, at (608) 246-7975 or mvanpelt@scls.info.
Foundation Contributors
These people have donated to the SCLS Foundation since Feb. 26, 2021. The category in which each is listed represents their total Foundation contribution to date.
Legacy -- $10,000 +
Delta Properties
First Business Bank
Steward – $4,999 - $1,000
Bob Blitzke & Jane Grogan
Hausmann-Johnson Insurance
Martha Van Pelt
Advocate – $999 - $500
Envisionware
OverDrive
Progressive Technology Federal Systems, Inc. (PTFS)
St. John's Escrow Company, Inc.
Theresa Walske
Supporter – $99 - $50
Elizabeth Ivers
Sponsor – $49 - $1
Susan Barthel