Cornerstone 2022
by Theresa Walske, President
SCLS Foundation Board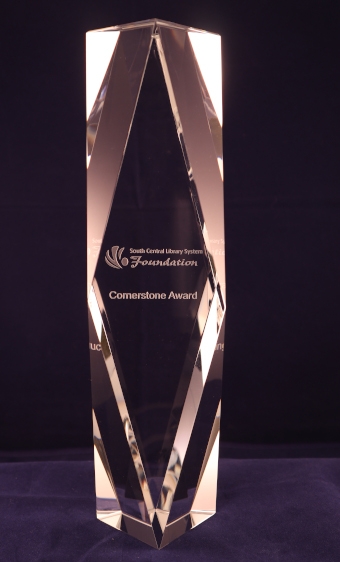 Thank you to everyone who attended the Cornerstone event in September and contributed to the Cornerstone. This is the South Central Library System Foundation's largest fundraising event. The dollars you contribute stay in our community and invest in the future of our library system. This year the fund will be used to create a "Professional Collection Space" in the new SCLS facility. The space will provide the staff of all 65 libraries an area with computers and meeting rooms. New children's books will be available for librarians to review and select for their collections or programs. To support the librarians and library system is an investment in all of us.
I am grateful to our librarians and libraries. I depend on our library system for books, community sharing, and community involvement. This past Thursday I spent the most delightful evening at my library's book club discussing a book, I have to admit, I never would have chosen to read but am so happy I did. I had written a number of quotes on sticky notes that I wanted to share and discuss. I already started next month's book. It looks to also be a good read. I am proud to say my family and I have invested in the South Central Library System.
If you have not contributed to the SCLS Foundation, I invite you to join me and my family in sharing gratitude and appreciation for the magic of libraries by making a donation. You may make a contribution online or through the mail.
A Message from Eric Engstrom, First Business Bank Vice President, Investment Portfolio Manager for the SCLS Foundation account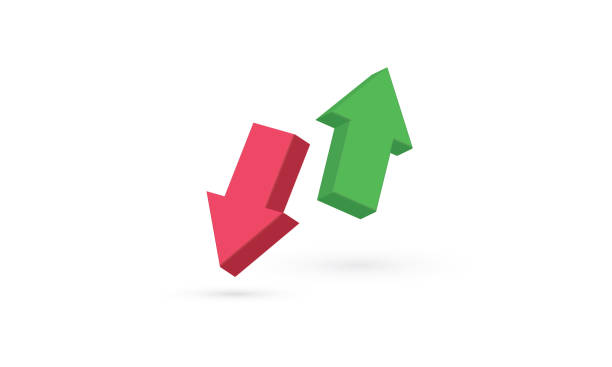 2022 has certainly provided some headwinds (and headaches) for investors. In times of volatility like these, investors have traditionally been able to find shelter in fixed income securities which have provided either muted downside risk or even modest positive returns. However, this has not been the case with 2022.
For most investors, their exposure to bonds lies with funds like mutual funds or ETFs. While these funds invest in fixed income, they're traded on the market like any other stock or equity fund. Because of this daily liquidity, volatile markets have meant that investors frequently panic and sell off their fixed income funds, which drives down the price of the funds for those who didn't sell. This market exposure, and the price risk of the underlying strategy, is exactly what we're hoping to limit by investing in individual bonds.
In volatile investment periods, investors expect their fixed income portfolios to provide stability, but fixed funds have struggled to deliver in 2022. To provide better capital preservation and offer attractive yields as a result of rising rates, we recommend transitioning to high-quality individual bond portfolio.
Individual bonds, like mortgages, are contracts that an investor makes with a company or municipality to receive interest payments and their principle back at the bond's maturity. By investing in high credit quality bonds and holding them until maturity, we expect better preservation of capital by taking the price volatility out of fixed income returns. Additionally, the rising interest rate environment has provided attractive options to lock in higher yields.
Here's how this individual bond strategy will work:
Selling out of most bond funds: Because we like to hold individual bonds to maturity, we plan to keep 10-20% of the fixed income allocation to bond funds. This provides diversification and liquidity in the case of unexpected expenses.

Create a bond "ladder": The proceeds from the bond funds will be used to purchase bonds maturing somewhere between 6 months and 10 years, with at least a few bonds maturing every year.

Only investment grade bonds: Investing in high credit quality bonds reduces default risk considerably and makes the need for diversification less immediate.

Continuously monitor: All individual bond portfolios are monitored by our Investment Committee at First Business Bank monthly to confirm high credit quality and upcoming maturities.
Foundation Fund Performance
As of October 17, 2022, the fund balance was $5,154,137.70, of which $257,350.50 was held on behalf of the Foundation. 
The gross return since inception on Dec. 1, 2012, is 4.99% and the one-year return was -21.71%.
For more information about investing with the Foundation, please contact Martha Van Pelt, SCLS Director, at (608) 246-7975 or mvanpelt@scls.info.
Foundation Contributors
These people have donated to the SCLS Foundation since July 5, 2022 thru September 19, 2022. The category in which each is listed represents their total Foundation contribution to date.
•    Legacy -- $10,000 +
      Delta Properties
      First Business Bank
      Peter & Ann Hamon
•    Benefactor – $9,999 - $5,000
      Janet & Thomas Pugh
•    Steward – $4,999 - $1,000
     Bob Blitzke & Jane Grogan
     Lauren Blough
     James & Nancy Dast
     Demco
     Mike Furgal
     Larry Martin & Martha Cranley
     Dave Odahl
     Brinnan Shaffer
     Summit Credit Union
     Martha Van Pelt
     Theresa Walske
•    Advocate – $999 - $500
     Andy's Heating and Cooling
     Bob Bocher & Mary O'Connor
     Kathleen & Clement Imhoff
     Nancy Long
     Gary Poulson
     Claire Rynders
•    Patron – $499 - $250
     Mary Nelson
•    Friend – $249 - $100
     Susan Barthel
     Jessica & Devin Clark
     Angie Oler
•    Supporter – $99 - $50
     Svetha Herzler
•    Sponsor – $49 - $1